Holiday shopping has changed so much over the years. Instead of getting in line at the store on Black Friday, many consumers order gifts online from the comfort of their own homes. However you prefer to shop, using a credit card can make your shopping experience simple, secure, and rewarding.
Advances in Convenience and Security 
Mobile wallet: With the advent of mobile wallets like Apple Pay and Google Pay, you can make purchases with just a tap of your phone or click of a button, offering a whole new level of convenience. Mobile wallet purchases are made through tokenization. This means a temporary token (a string of letters and numbers) takes the place of your personal card information, so anyone attempting to steal your information is unable to see your real card information. Once the token is verified the payment is processed.  
Most mobile wallet platforms also require two-step authentication, adding yet another layer of protection to your purchases. 
Chip cards: Like mobile wallet technology, chip cards have made it more difficult for scammers to steal your card information resulting in a decrease in fraudulent transactions and counterfeit cards. When a chip card is inserted into the card reader, the microchip generates a dynamic one-time use code that does not contain any of your personal card information.  
Liability protection: Federal law caps cardholder's fraud liability at $50. Many credit cards also feature zero-dollar fraud liability to protecting consumers from unauthorized purchases.  
Get More with Every Purchase 
Beyond security and convenience features, many credit cards offer rewards or a certain percentage back of what you spend. It's a great way to get a little something back when you are buying holiday gifts, but it can be overwhelming to choose the rewards card that aligns with your spending and the type of rewards you want to receive. At HCU, you don't have to worry about all of that. With Heartland's Your Rewards Visa credit card, you earn points on every purchase to redeem for the reward that suits you best. From travel, statement credit, or cash back to merchandise, gift cards, or charitable donations—the possibilities are endless with the HCU Your Rewards Visa credit card.  
The Your Rewards Visa credit card also comes with additional benefits to safeguard your purchases, such as Trip Cancellation Coverage, Porch Piracy Coverage, Extended Warranty Coverage, and more.  When you use a Your Rewards Visa from HCU, your purchases are automatically covered. 
Smart Holiday Shopping 
A credit card can be a great tool for adding convenience, security, and rewards to your holiday shopping, but don't forget to use your card wisely. Download HCU Digital Banking for helpful credit card management so you can monitor your purchases to ensure you don't spend more than you planned this holiday season. 
For more information about an HCU Your Rewards Visa or to apply online, visit the Your Rewards Visa page on our website.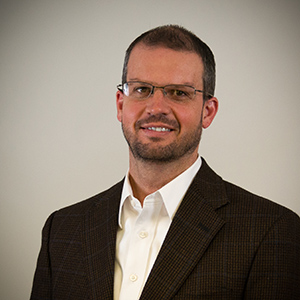 Darren WerthAVP of Marketing