Better rates. Easy access.
Earn better rates than a typical savings account.
Investment Share
With no time commitment and no early withdrawal penalty, HCU's Investment Share lets you make the most of your money. Our tiered rates reward you for larger balances and help your savings grow even faster.  The right savings account for those that carry a slightly higher balance. 

Earn better rates than our standard savings account and still have access to your money when you need it. Plus, tiered rates pay you more when you save more.

Your funds on deposit are federally insured by NCUA up to $250,000.

We make it easy to deposit into your Investment Share. Deposit at any HCU branch, ATM, or transfer funds inside HCU Digital Banking.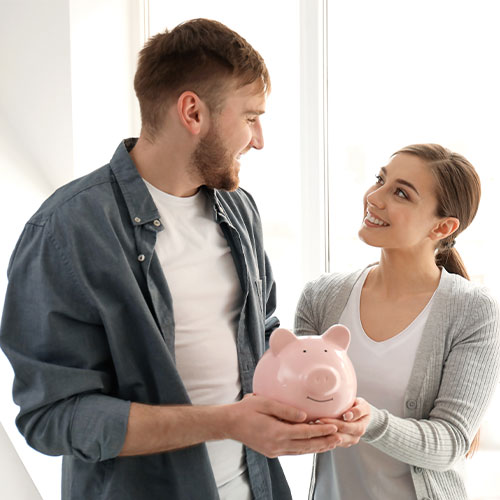 Investment Share Features
No minimum balance to open
Dividends paid on balances of $2,500 or more
No time commitment
Tiered rates pay you more as your balance grows
Up to 6 withdrawals per month
Federally insured up to $250,000 by NCUA
OPEN AN ACCOUNT