Purchasing a home is an exciting journey. Owning your own home means you have the freedom to make it your own. It creates stability for you and your family, allowing you to put down roots. Finally, it means you've taken the first step in creating wealth through the equity you'll build. While all of this is exciting, getting through the mortgage process can seem a bit daunting, but it doesn't have to be.
At Heartland Credit Union, we're here to make the homebuying process as simple as possible. Whether you're a first-time homebuyer or seasoned pro, we've created a 5-step guide to walk you through the process, ensuring that your experience is smooth and stress-free. Plus, our dedicated Real Estate Loan Consultants will be with you every step of the way.
Step 1: Pre-Approval
Before you start shopping for your dream home, it's important to know how much home you can afford. The pre-approval process not only sets your budget but also makes your offer more attractive to sellers.  This is extremely important in today's challenging real estate market.
Here's what you need to do:
Online Application: Fill out a simple home loan application online.

Consultation: Meet with a Real Estate Loan Consultant in person, over the phone, or via email to discuss your unique situation.

Documentation: Provide your two most recent W-2s or federal tax returns (if self-employed or commission-based), pay stubs, and two months of bank statements.
Step 2: Full Application
Once you've found your new home and your offer is accepted, your Real Estate Loan Consultant will compile the necessary documents.
We may ask for:
Credit Check: Address any credit inquiries or issues on your credit report.

Bank Statements: Explain large deposits on your bank statements, with source documentation.

Down Payment Verification: Verify the source of your down payment funds.
Step 3: Loan Processing
Our resourceful home loan processing team takes over, reviewing your loan and ordering necessary inspections and documents.
These will include:
Appraisal: To determine the property's value.

Title Examination: To ensure a clear title.

Verification: Of employment, assets, and other legal documents.

Inspections: Termite, septic, and well inspections, if not already ordered by your real estate agent.

Condominium Questionnaire: If applicable.
Step 4: Underwriting
Our underwriting team meticulously inspects every document to ensure compliance with regulatory standards. They may request additional information or clarification, and our Real Estate Loan Consultants will stay in touch to keep things moving forward. Once approved, you're almost there!
Step 5: Closing
Congratulations, you've made it to the finish line! It's time to close the deal. Here's what you'll need:
Identification: Bring your driver's license.

Funds: Bring a cashier's check or money order for the down payment and closing costs. You may also be able to wire these funds.
After closing, it's a good idea to conduct a final review with your Real Estate Loan Consultant, to ensure there are no surprises down the road. Keep in mind, some of these steps may require additional documentation, and if your documents are older than 90 days at closing, you might need to provide updates.
At Heartland Credit Union, we're committed to making your homeownership dreams a reality.  As one of the leading home loan providers in south central Kansas, we understand the market and stand ready to help.  If you're ready to get started on your home-buying journey, contact us today or fill out a home loan application online.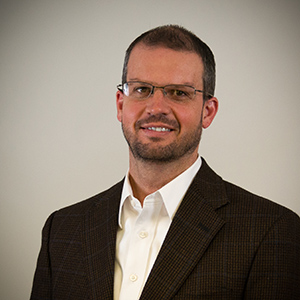 Darren WerthAVP of Marketing